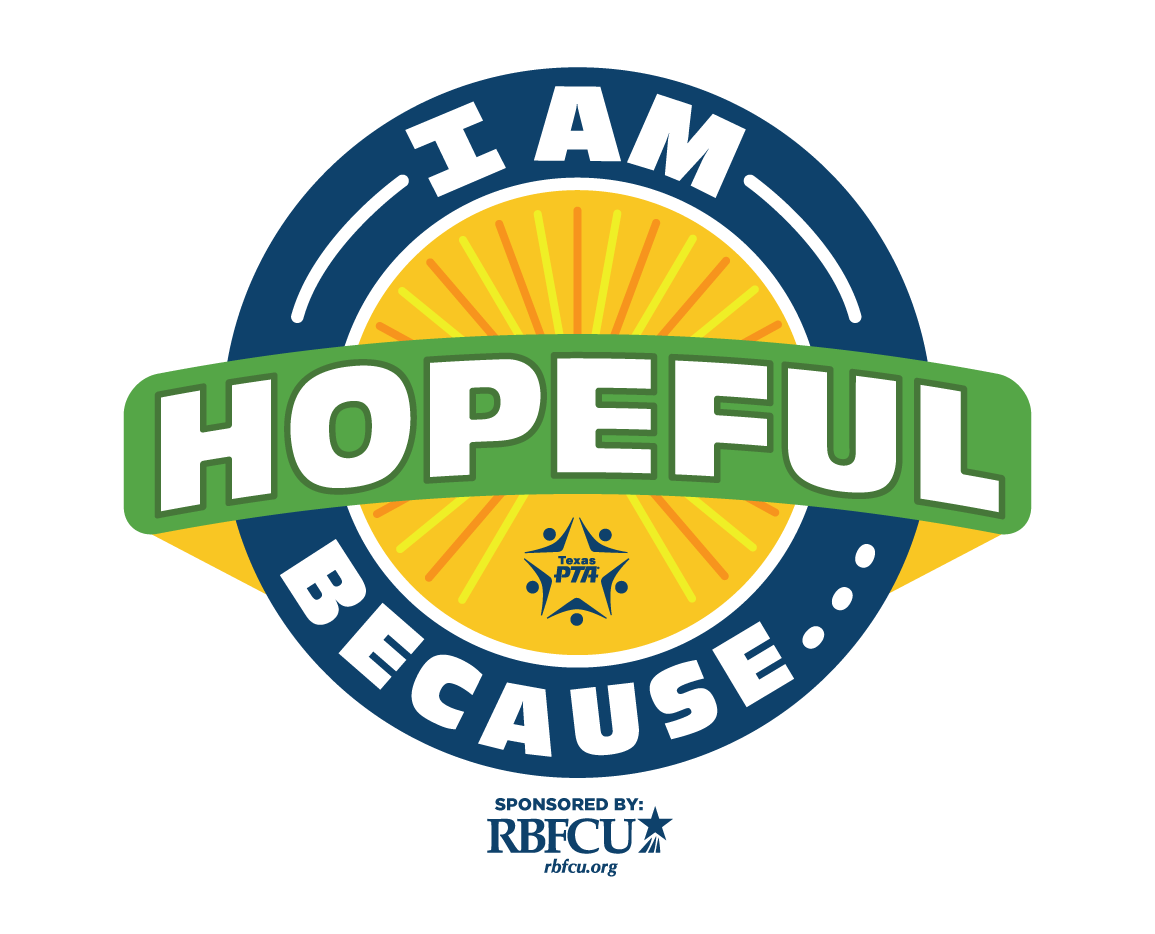 Share your creative and artistic talent by participating in Reflections. This year's theme is "I Am Hopeful Because"! Through the efforts of our Local PTAs, millions of students have found a creative outlet in the areas of dance choreography, film production, literature, music composition, photography, and visual arts.
Visit our 2022-2023 Reflections Gallery to see examples of entries that were awarded by Texas PTA in past years. And see last year's State and National results. Express your artistic talent and tell us how you plan to show your voice through Reflections!
FILL OUT THIS FORM TO PRESENT WITH EACH ART WORK!
Entries due: Wednesday, November 1, 2023
Drop off entries: Office in Building 1
RULES
After local PTA judging students will be awarded and then advancing art will be sent to district level for further judging and advancement to National level if the art is chosen.
Category Rules Individually:
If you wish to download the category rules individually, they are linked below:
Entry Requirement
The student or at least one person from their primary household must be a current member of PESH PTSA (join today).
Contact Us
For additional information or questions about Reflections, please contact us.